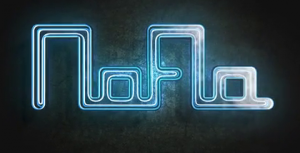 Am Freitag den 9. August 21:00h wird c-base member Henri Bergius sein Projekt NoFlo in der mainhall vorstellen. Es geht um eine grafische Entwicklungsumgebung, die gerade per Kickstarter in die nächste Runde geht. Geplant ist nicht weniger als ein Paradigmen-Wechsel in Sachen Coding.
http://bergie.iki.fi/blog/noflo-kickstarter-launch/
http://www.kickstarter.com/projects/noflo/noflo-development-environment
Friday 9th of August 21:00h c-base member Henri Bergius will present his project NoFlo in our public space "mainhall". It's about a visual, flow-based programming environment that is presently going in the next round financed by Kickstarter. The plan is nothing less than a paradigm-shift in coding.
UPDATE:
Hier der Mitschnitt des Vortrags:
Introduction to Flow-Based Programming and NoFlo from c-base on Vimeo.
Kommentare deaktiviert für NoFlo Development Environment