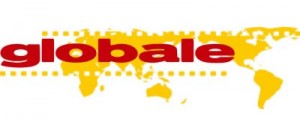 08|11 18:00-21:30 | Mainhall | Free entry
Globale Filmfestival – seminar/workshop on MEDIA ANALYSIS… and TACTICAL MEDIA.
with
Anne Roth (Annalist), Claudia Becker (Vilem Flusser Archives), Marc Herbst (Journal of
Aesthetics & Protest), and Paolo Podrescu (XLterrestrials).
globale is a Berlin-based, non-profit and non-competitive film festival focusing on urgent political topics.
The globale team is a heterogeneous group of activists working on a voluntary basis; we meet weekly and are searching for new members! We are always open for new collaborators and interested in helping organize globale programs in other cities and countries. Most of all we are curious about your film submissions.
Comments(1)