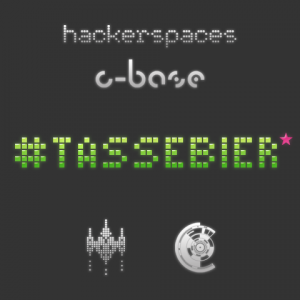 #tassebier – "Treffen, nerden, trinken, Weltherrschaft."
Fr 03|02 20:00 | Eintritt frei
Finissage event with the Twitter DJ-Collective #tassebier and http://blog.rebellen.info/tassebier
Nach dem um 16:00 beginnenden Symposium: "Hackerspaces: The story so far and the future ahead." gibt es noch was zum entspannen – eine #tassebier.
Die Tassebier ist "Open Sorce" und steht unter "Creative Commons Lizenz"
Worauf sich das Berliner – nennen wir es mal – feste "Orga-Team" schnell geeinigt hat war, dass eine Tassebier immer offen für jedermann und die Veranstaltung immer kostenlos sein müssen. Kein Eintritt, auch wenn es nicht nur eine "normale" Tassebier ist, sondern eine Party mit DJs und Live-Acts.
Zudem kommt, dass die Tassebier nicht nur "unser Berliner Ding" ist und jeder der möchte, seine eigene Tassebier veranstalten kann. Jeder kann mitmachen oder seine eigene Tassebier veranstalten. Natürlich nur unter den Vorgaben kein Eintritt und offen für alle.
Kommentare deaktiviert für be future in/compatible: #tassebier