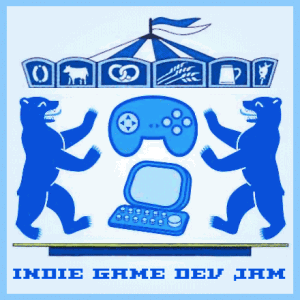 Sa 15|10 12:00-21:00
Hello again! This is the October 8h Mini Game Jam!
How the jam works:
We meet up, decide on a theme and then develop awesome game prototypes. The event is completely free, there is no fee to pay. It is scheduled for 8 hours, from 12PM to 8PM. At 8pm we will stop coding and go around showing our prototypes to each other.
Theme suggestions are collected in the comments of this event on the Facebook group during the days before the event takes place. At the jam, we pick two of the suggestions through a voting process. The participants are free to use any of the two winning suggestions or if they feel particularly hardcore a combination of both as an inspiration for their games.

Then we usually have around 1h for brainstorming together, where people suggest ideas and discuss. After that time, we can start making our games. From past experience the remaining time is usually around 6 hours.
People can form teams or go solo, it's their choice, and usually there's a good opportunity to form teams with people you just met. There is also no restriction about technologies used. You can also make pen-an-paper games instead of computer video-games if you prefer.
Anyone is welcome! Artists, designers, coders, everyone! We're looking forward to see you all again!
You only have to bring yourself and your laptop, ideally with everything up and running that you need to start jamming. Try to have your development tools already set up, so that you don't waste time configuring everything.
Please see our facebook group site for further information. Or, well, just ask away!
Kommentare deaktiviert für October Indie Game Dev Jam