Hillbilly Hifi invites you to jump into your spacesuit and and join us on a musical journey through space and time. Our vessel for the evening will be c-base – an enormous grounded spaceship that is currently sitting under the streets of Berlin. The circle has permitted a stress test on it's vibration dampeners, joyfully provided by the dual bass drive of Hillbilly Hifi.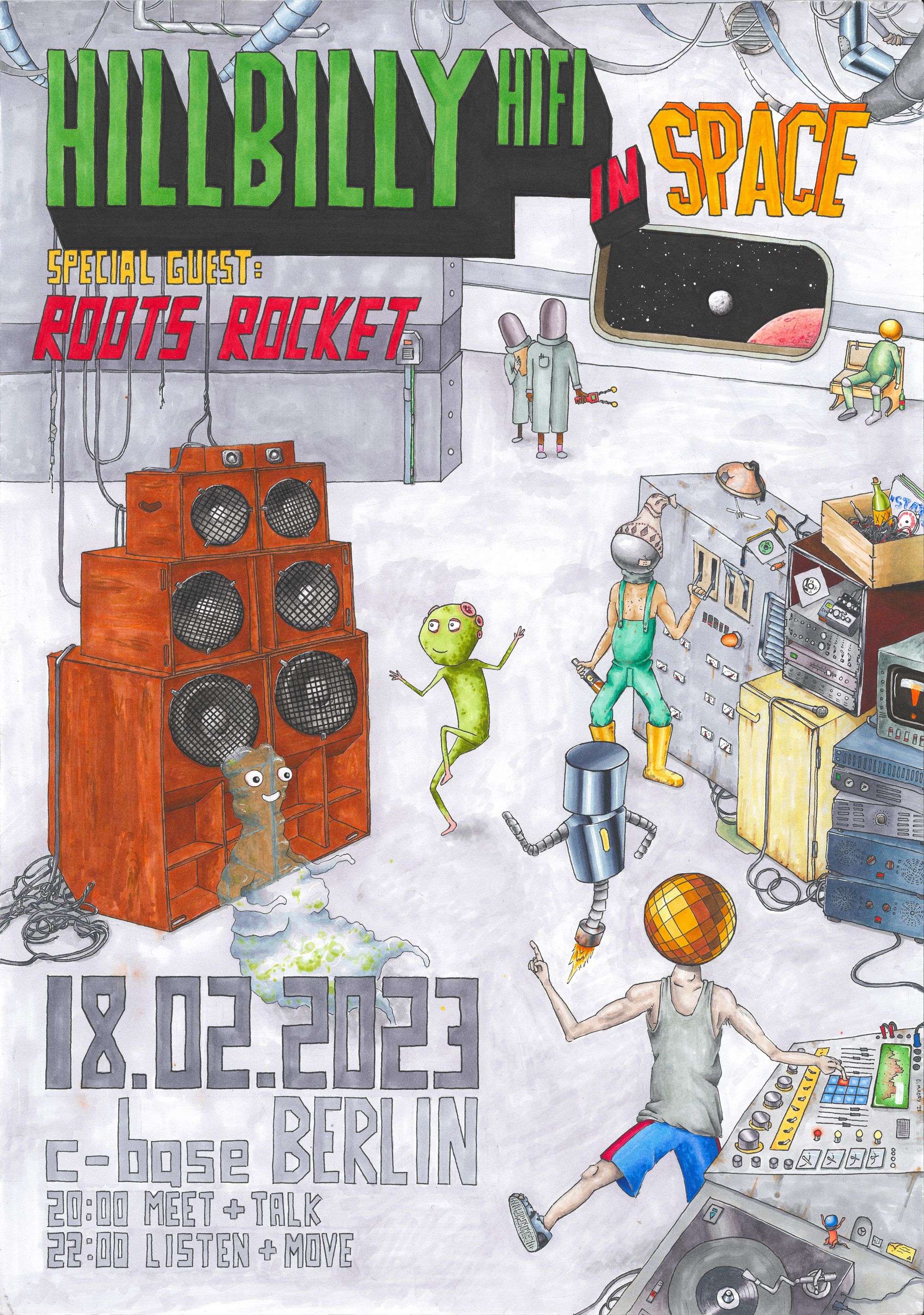 On the day of the event a team of scientists will perform various tests with the soundsystem and calibrate it accordingly. During the first part of the evening we will present our results and give an in depth look into the building process of the sound.
Later on we invite you to enjoy the riddims from our galaxy and far beyond. The experienced pilot Roots Rocket will help us navigate through the spheres.

20:00 Meet & Talk
22:00 Listen & Move
Kommentare deaktiviert für 18.2.2023 Hillbilly Hifi in Space