Liebe Freund*innen, liebeKolleg*innen,
die Rasanz der digitalen Zeitenwende hat es Big Daddy Mugglestone und Carola Lehmann angetan, darüber machen sie Musik. Sie tauschen sich mit Hacker*innen aus, fühlen ihnen auf den Zahn und recherchieren Strategien digitaler Überwachung.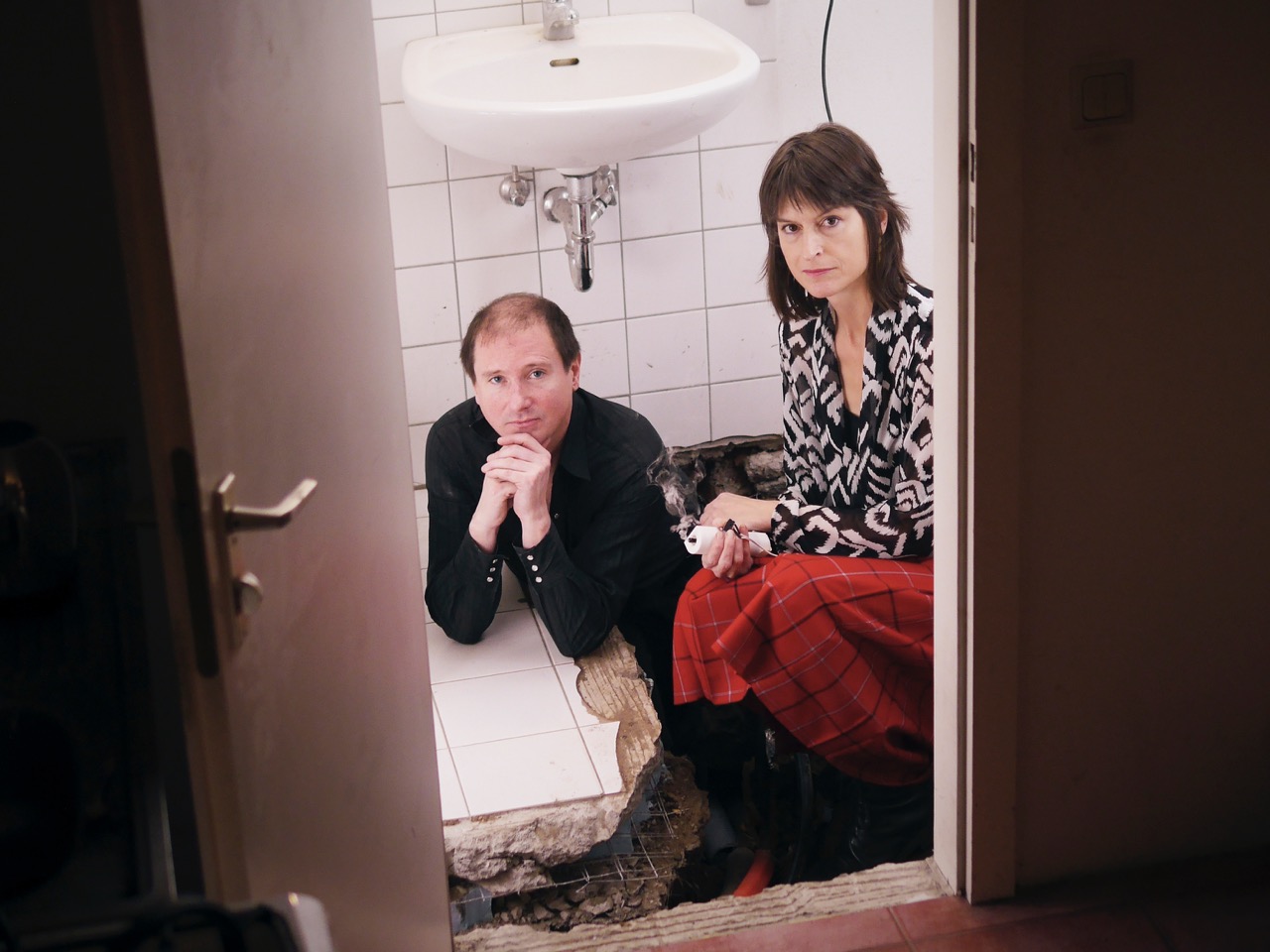 Jedes eigens für "Beyond Visibility" komponierte Stück erforscht mit treibenden und pulsierenden Minimalrhythmen die Vision, die Lehmann und Snyder in den Grundsätzen der Hackerethik vermuten: Wenn Hacker*innen sich für open source einsetzen, welche Grenzen werden dadurch verschoben, welche Monopole in Frage gestellt? Die Performer steigen in Interviews ein und entwickelen sie zu Bühnentexten und Songs. Zwischendurch taucht ein Elefant auf, der den spielhaften Umgang mit Machtstrukturen entdeckt: "You have to play tricks, when you play the internet".
"Beyond Visibility" zeigen wir am 1. Februar um 20 Uhr in der c-base, der Raumstation unter Berlin.
Kommentare deaktiviert für 1.2.2020, 20 Uhr, Theater: Beyond Visibility